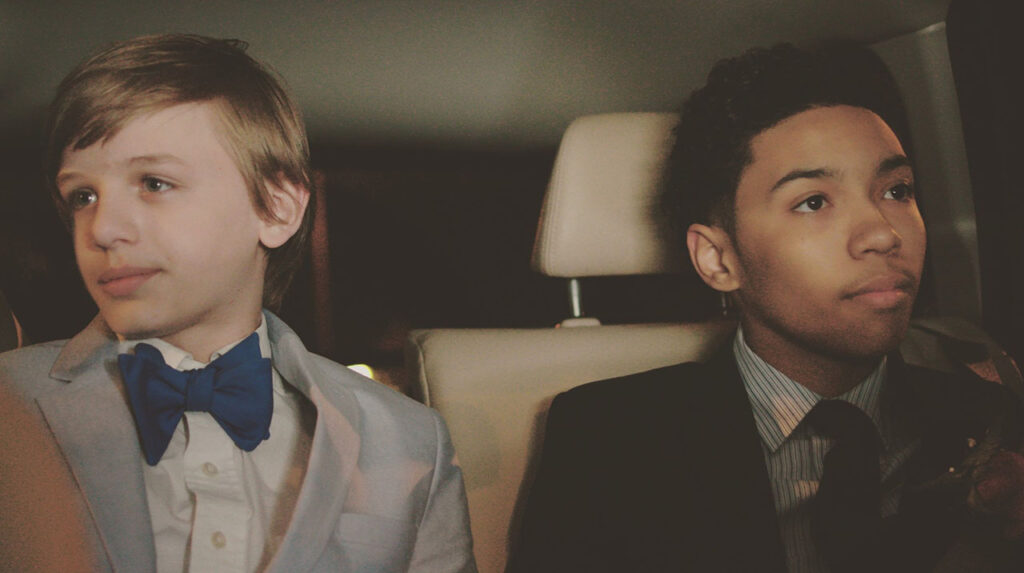 IN THIS PROGRAM:
FREE SCREENING!!!!  October 12 – 16, 2020 / GET TICKETS
Revisit these outstanding short films from 2019. 
Girls Weekend – 12 min
Directed by Kyra Sedgwick
When a queer daughter returns home to Las Vegas for a "girls weekend" with her estranged,
homophobic sister and people-pleasing mother, her gun-toting dad lets it slip that her mother's
cancer is back with a vengeance, forcing her to decide whether or not she can rejoin her family.
The Handyman – 9 min
Directed by J.C. Calciano
A single, gay man schemes creative ways to have a hunky repairman continue to have to come back to his house to fix things, but suddenly the fantasies become more than either of them expected.
Repugnant – 13 min
Directed by Kyan Krumkieck
Grace must prove to the world that her pray-away-the-gay dog therapy works by trying to "cure" Fergis the pug of his homosexuality.
Tell By Date – 14 min
Directed by Sarah Bell
Ryan gives himself a deadline to tell his son that he's not his biological father, but it's easier set than done.
Stanley Stellar: Here for This Reason – 15 min
Directed by Eric Leven
40 years of the gay community's ever-changing face, told by the man daring enough to photograph it all, Stanley Stellar.
The One You Never Forget – 9 min
Directed by Morgan Jon Fox
Carey, a 14-year-old boy nervously prepares for his first dance as his parents reminisce about their own. When Carey's mother (Tasha Smith, EMPIRE) tasks Carey's father (Malik Whitfield, THE TEMPTATIONS) with getting the perfect picture of Carey and his date, a moment of tension arises as Carey becomes elusive and tries to thwart his father's objective.
Home Girl – 12 min
Directed by Poonam Brah
Plunged into despair after her mother's death and burdened by things left
unsaid, Roya is forced to face up to her true desires.
Swipe – 7 min
Directed by Jeff Schick
SWIPE is a comedic short film about the digital dating life of Cheryl, a newly-single bachelorette attempting to find love in the Pacific Northwest. Set in the not-so-distant future, SWIPE combines dark technology with light comedy leaving the viewer to think about where we are going with our new-found tech tools.