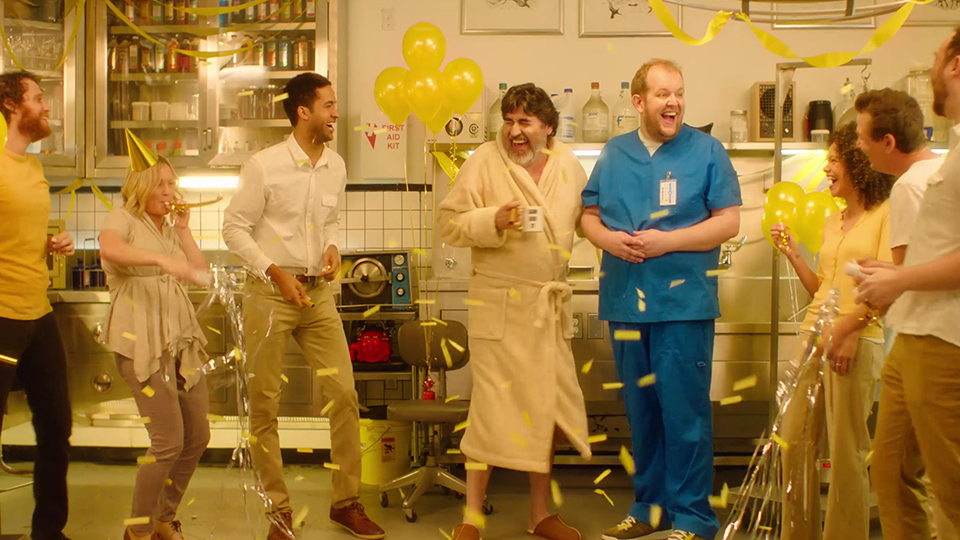 IN THIS PROGRAM:
FREE SCREENING!!!!   October 15 – 19, 2020 – GET TICKETS
Please enjoy some of our favorite funny Desperado short films from the past. And don't we all need a laugh now?
Das Phallometer – 7 min
Directed by Tor Iben
The phallometric tests were used in the Czech Republic until recently in order to verify the homosexuality of asylum seekers, who reported homosexuality-based persecution in their home country as grounds for asylum. This short tells the story of a young guy whose sexuality will be tested through this method in a satirically way.
More Than God – 9 min
Directed by Kev Cahill
A pious Doctor is forced to deal with a family matter whilst hiding under the bed of a stranger.
Tech Support – 10 min
Directed by Erik Gernand
A young woman recently dumped by her girlfriend gets extra special attention when her tech support call is answered by a lonely romantic.
Sam Did It – 11 min
Directed By Dominic Burgess
Sam gets the chance to meet his celebrity idol. The only problem is that Sam works in a morgue and his idol is dead.
Grace and Betty – 12 min
Directed by Zoe Lubeck
When 23 year old Grace decides to come out of the closet to her grandmother Betty, she discovers something she wasn't expecting.
Skallamann – 12 min
Directed by Maria Bock
A musical comedy about 17-year-old Jonas who comes back home to his parents and tells them he has just kissed a bald guy.
Spooners – 14 min
Directed by Bryan Horch
After convincing his husband to retire their old lumpy futon, Nelson is forced to come out in a spectacular way while shopping for a new bed at Drowzy's Mattress World.
Happy F-ing Valentine's Day – 13 Min
Directed by Jeremy Dehn
Valentine's Day provides the backdrop for a comedic farce of well-intentioned cupids and incognito outlaws who together thaw the heart of a struggling waitress.