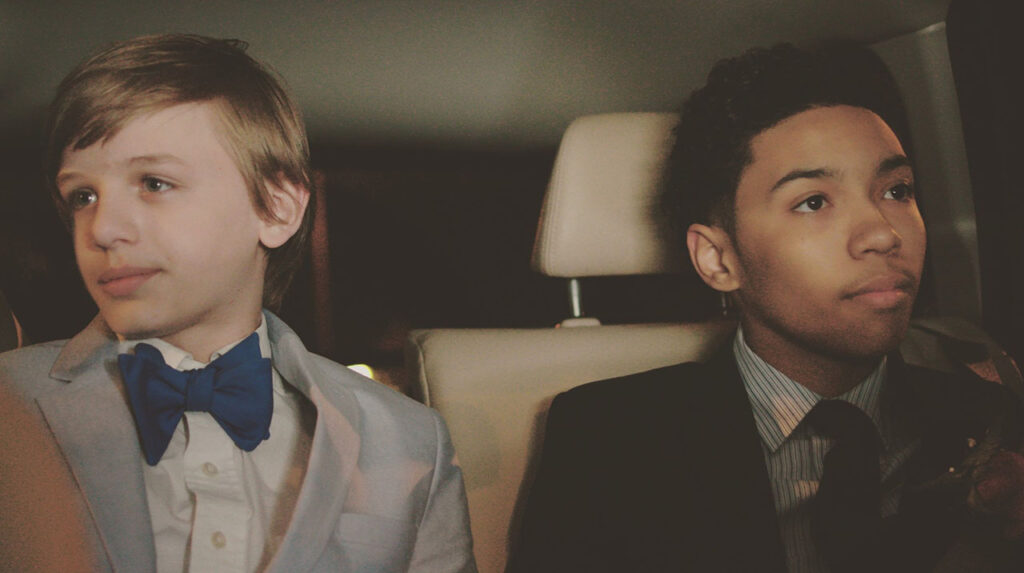 IN THIS PROGRAM:
Girls Weekend – 12 min
Directed by Kyra Sedgwick
When a queer daughter returns home to Las Vegas for a "girls weekend" with her estranged,
homophobic sister and people-pleasing mother, her gun-toting dad lets it slip that her mother's
cancer is back with a vengeance, forcing her to decide whether or not she can rejoin her family.
The Handyman – 9 min
Repugnant – 13 min
Directed by Kyan Krumkieck
Grace must prove to the world that her pray-away-the-gay dog therapy works by trying to "cure" Fergis the pug of his homosexuality.
Tell By Date – 14 min
Stanley Stellar: Here for This Reason – 15 min
Directed by Eric Leven
40 years of the gay community's ever-changing face, told by the man daring enough to photograph it all, Stanley Stellar.
The One You Never Forget – 9 min
Directed by Morgan Jon Fox
Carey, a 14-year-old boy nervously prepares for his first dance as his parents reminisce about their own. When Carey's mother (Tasha Smith, EMPIRE) tasks Carey's father (Malik Whitfield, THE TEMPTATIONS) with getting the perfect picture of Carey and his date, a moment of tension arises as Carey becomes elusive and tries to thwart his father's objective.