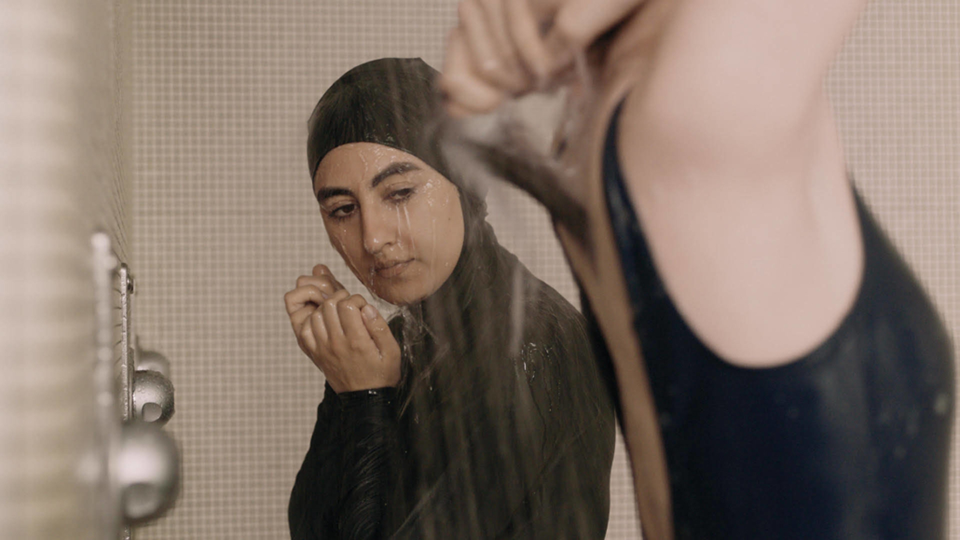 IN THIS PROGRAM:
October 19 – 25, 2020 / BUY TICKETS
Like Billy Crystal was MAHVELOUS, our shorts selections for this set are Simply….well, you know, MARVELOUS!
Ayaneh – 14 min
Directed by Nicolas Greinacher
Set in Switzerland, our story follows Ayaneh, a young refugee from Afghanistan. One day at a public swimming pool she meets Anna and instantly feels attracted to her. As the relationship between the two women develops, Ayaneh is confronted with growing resistance from her religious family.
Pete Can't Play Basketball – 8 min
Directed by Nick Borenstein
In a world where all that matters is basketball, Pete can't play basketball.
Last Summer with Uncle Ira – 13 min
Directed by Katie Ennis and Gary Jaffe
In the summer of 1991, a closeted teenager's mother nudges him to reconnect with his uncle, who is dying from HIV/AIDS. His uncle wants to talk about their shared identity before time runs out, but he might not be ready to take that step.
Kapaemahu – 8 min
Directed by Dean Hamer, Joe Wilson, Hinaleimoana Wong-Kalu
Kapaemahu reveals the healing power of four mysterious stones on Waikiki Beach – and the legendary transgender spirits within them.
Window Shopping – 7 min
Directed by Russell Kohlmann
A young man with an active imagination and lackluster sex life goes shopping.
About a Short Film – 7 min
Directed by Kevin Yee
Comedian Kevin Yee makes a short film about making a short film.
Immortal – 14 min
Directed by Natalie Metzger and Robert Allaire
A brilliant geneticist is on the verge of a breakthrough that could change humanity, but when her experiment is discovered, she will have to make an impossible choice.
Making Samantha – 10 min
Directed by T Cooper and Allison Glock-Cooper
The documentary follows the music video about the story of one trans woman. It's also the story of what it means to love and be loved. This significant short is not to be missed.