MORE BEAUTIFUL FOR HAVING BEEN BROKEN
October 12, 2019 @ 5:00 pm
Event Navigation
Buy All Access Pass // Individual Tickets
Directed by Nicole Conn | USA | 111 MIN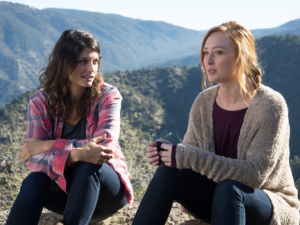 Nicole Conn fans (and who isn't) love her for such classic lesbian films as Claire of the Moon (1992), Elena Undone (2010), and A Perfect Ending (2012).  Ms. Conn who knows the rewards of raising a special needs child produced a documentary titled little man (2005) about her son's journey.   Her newest film explores the highs and challenges of finding love while navigating complicated family relationships and while raising a special needs son.  The son is played charmingly by talented otherly-abled actor Cale Ferrin who steals the hearts of everyone.  The result is a wonderful homage to all special needs children and their parents as the audience gains insight into the true meaning of happiness and love.  – Marilyn Cristiano, Desperado Film Festival
The film is followed by a Q&A with:
Nicole Conn
– Writer/Director/Editor/Mother. Born in Mesa, Nicole is the winner of many awards for her films Claire of the Moon, Elena Undone, A Perfect Ending, and little man.
Jayne Goldstein
– Executive Producer. Many of you will remember Jayne as the co-owner of Bas Bleu Productions, a founding board member for Equality Arizona and active member of the Lesbian Resource Project, Women's Center, Arizona Lesbian and Gay Task Force and Phoenix Pride.
Lissa Forehan
– Producer