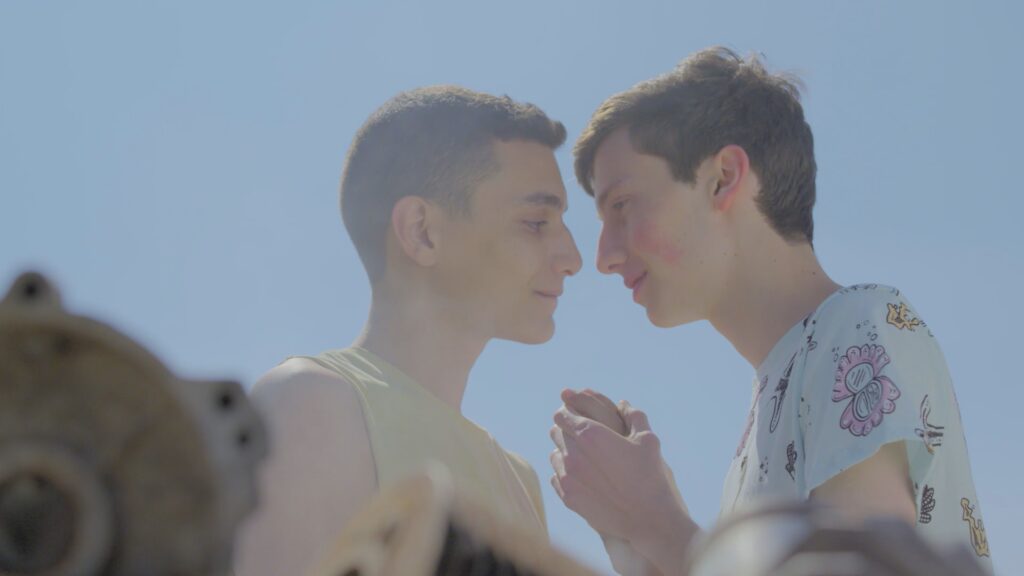 English Title: Your mother will love me
Hebrew Title: אמא שלך תאהב אותי
Written and Directed by: Omer Harel
Language: Hebrew
Screening prior to GALORE October 22 – 24, 2020
https://watch.eventive.org/desperadofilmfestival/play/5f73752b0d9bfc0053fead7b
It's been a few hours since Shaked and Perry, a young gay couple, are stuck in the middle of nowhere on their way back from a secret romantic vacation. When Perry's mother decides to get ahead of the tow and pick them up herself, their secret is about to be revealed and the gaps between them reach a climax.
BIOGRAPHY OF DIRECTOR:
Omer Harel
Born and live in Tel Aviv, studied Cinema at Sam Spiegel, in which he made his first short film Your Mother Will Love Me, and soon will direct his finale project movie – Remembered. His first film has been awarded in Tel Aviv International LGBT Film Festival. He works as a screenwriter, director, and producer.
He has produced a couple of short films which were distributed worldwide and today he works as a producer in the Israel Film Academy.
SCHOOL DETAILS:
The Jerusalem Sam Spiegel Film School